Asylum Seekers Protest Living Conditions at RAF Wethersfield as Charity Visits Blocked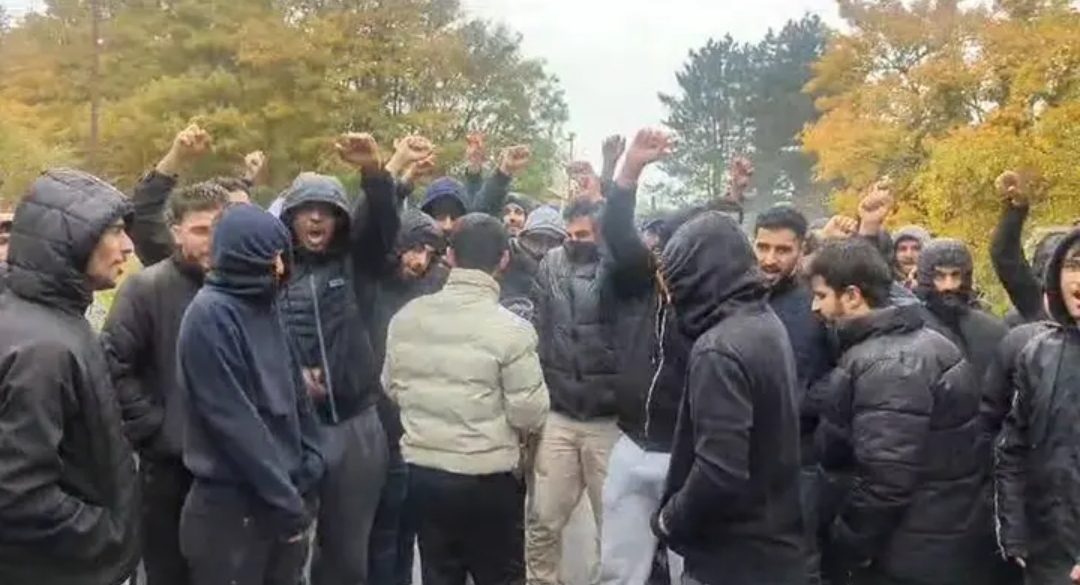 In a display of frustration over living conditions, asylum seekers residing at RAF Wethersfield staged a protest on Thursday, November 16, 2023. The protest, which lasted for 90 minutes, saw approximately 40 individuals chanting and refusing to enter the accommodation, highlighting concerns over their well-being and the lack of support they claim to be receiving, as reported by i News.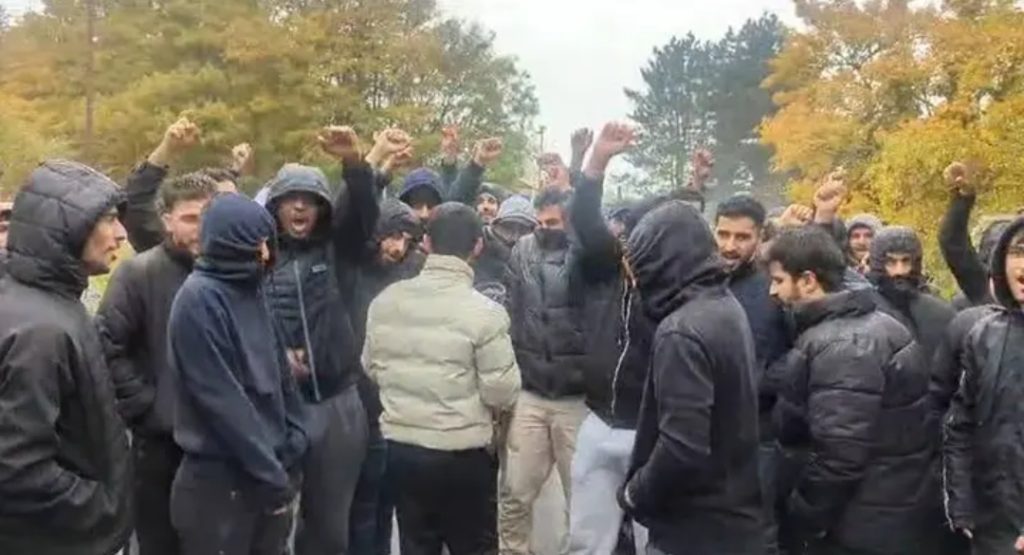 The asylum seekers, predominantly men, alleged that they have been isolated from the wider population and face challenges accessing essential facilities. Living at RAF Wethersfield, located two miles from the nearest village, they expressed feeling cut off and likened the site to a jail.
Despite being free to move within the 800-acre premises, the protesters argued that limited transportation options, such as a minibus service to nearby towns like Braintree and Chelmsford, hinder their ability to travel freely.


One asylum seeker, who arrived in the UK earlier in 2023 and chose to remain anonymous, disclosed concerns about an alleged Covid outbreak at the site. He claimed that some residents, including himself, were experiencing skin problems and other health issues. Expressing frustration, he stated, "I've got sick – I have a skin problem and tooth problem – but nobody listens to me."


This protest follows Immigration Minister Robert Jenrick's decision to block a charity from providing support to asylum seekers at the RAF Wethersfield accommodation. The charity contended that aid volunteers could enhance the support system for these individuals, offering services like clothing and haircuts directly on site.
The Home Office, in response to the protest, acknowledged a "small number" of Covid cases at RAF Wethersfield but asserted that the situation did not surpass the national average. However, the protesters claimed that their health concerns were not being addressed, emphasizing the need for attention to their living conditions.


Photographs depicting individuals with skin rashes, reportedly linked to the protest, have surfaced. These images were provided by a local resident who witnessed the demonstration, adding a visual dimension to the asylum seekers' grievances.


The incident drew the attention of local law enforcement, with four police officers responding to reports of a "demonstration." While the protest concluded without major incidents, it sheds light on the challenges faced by asylum seekers at RAF Wethersfield and the ongoing debate surrounding access to support services within such accommodations.