Dog Alerts sleeping family up in the middle of the night what Happens Next is Unbelievable
Having a dog at home is truly wonderful; their loyalty and protective nature, coupled with remarkable instincts, often allow them to sense danger before humans do. Occasionally, their instincts become lifesaving. This was evident recently when a family dog played a crucial role in saving the life of a teenager experiencing an unexpected stroke.
On August 26, Amanda Tanner of Spring, Texas, was awakened at 5 a.m. by her 1-year-old border collie, Axel. The dog was barking persistently and jumped onto the bed, signaling to Amanda that something was amiss. "He was pawing me more than usual, trying to get my attention," Amanda shared with Today. When her husband went to let Axel outside, the dog remained rooted, standing outside the bedroom of the couple's 17-year-old son, Gabriel.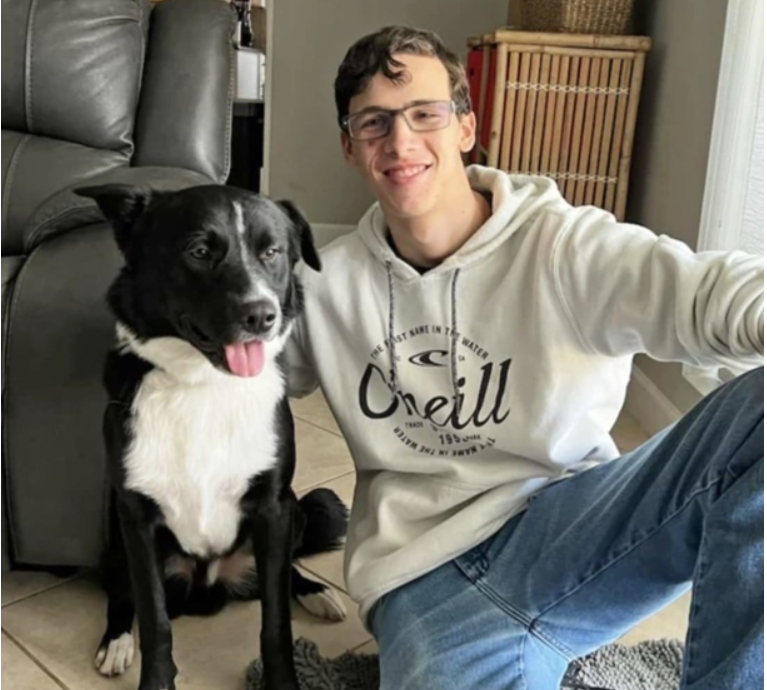 The couple opened the door to check on their son, and were shocked to discover he was having a stroke. Gabriel, reportedly an otherwise healthy high school senior, was slurring his speech and couldn't feel his right side. They rushed Gabriel to the emergency room for treatment. Somehow Axel had sensed the teen was having a stroke, and thankfully alerted the family before it was too late. When someone has a stroke, they need immediate medical attention — it's heartbreaking to think what might've happened if Gabriel's condition went unnoticed, but miraculously the smart dog saved the day.
It's very amazing that their dog alerted and started this whole process of getting everyone awake and going downstairs," neurosurgeon and medical director Dr. Sabih Effendi, who treated Gabriel at Memorial Hermann The Woodlands Medical Center, told Today. "When somebody's acutely having a stroke, the neurons are dying.
If he was not found and another three or four hours went by, there would have been more and more and more brain injury." She added that if he had not been treated in time, Gabriel may have been left permanently paralyzed or unable to speak: being discovered by Axel "significantly improved his outcome." No one expects their healthy teenager to suddenly have a stroke, and the incident has left the family shaken.
Our entire lives stopped in time for a bit and basically exploded," Amanda wrote in a Facebook post. "I saw these things in movies and testimonials but never thought I'd ever experience such a thing.
No one signs up for this!" "Life is so fragile and changes in a blink of an eye, just like that, over night but we see GOD has a plan through the most terrible times in life and we see His hand moving at every step, through every healing baby step, with every visit and encouragement that comes with the outpouring of love on Gabriel and our family." Gabriel said he experienced no pain, just fuzzy and "zoomed in" vision, and a headache the night before. Doctors said the cause was a spontaneous dissection of an artery that delivers blood to the brain.