Prince Harry and Meghan Markle Clambering to Return to Royal Family for One Reason, You Won't Believe What's it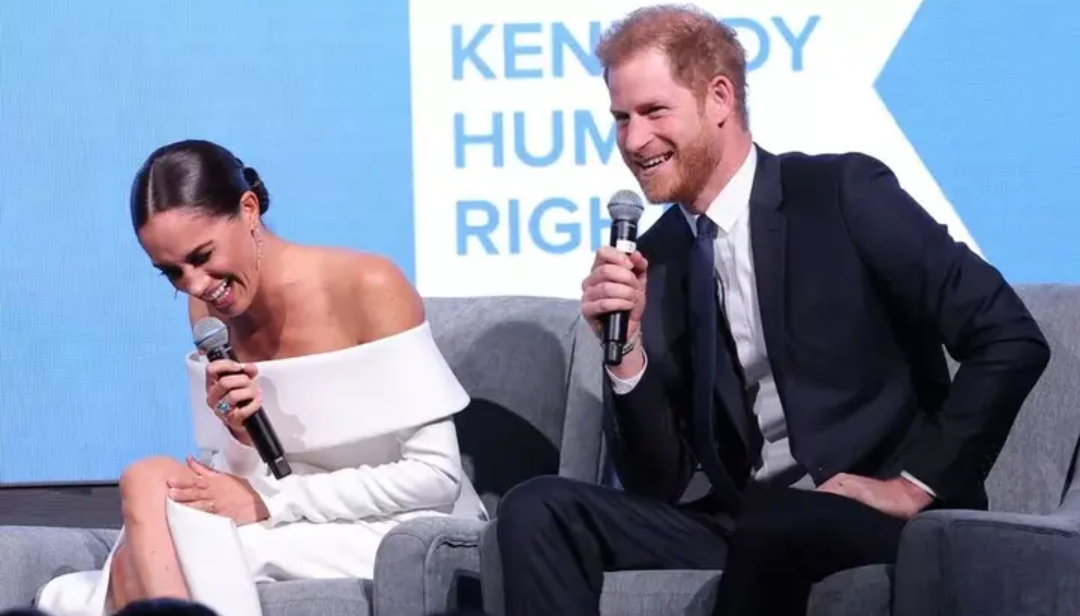 In a surprising turn of events, Prince Harry and Meghan Markle reportedly reached out to King Charles on his 75th birthday, leaving royal watchers divided over the true motives behind the unexpected gesture. While some see it as a potential olive branch, others suspect a hidden agenda: a strategic move to secure financial benefits that could follow any reconciliation.

The Duke and Duchess of Sussex allegedly made a call to King Charles, showcasing a video of their children, Prince Archie and Princess Lilibet, singing Happy Birthday to their grandfather. The public display of family warmth was viewed by some as a genuine attempt to mend fences in the ongoing rift within the Royal Family.
However, Daily Mail Diary editor Richard Eden offered a different perspective, suggesting that the call was a "desperate" move by Harry and Meghan to reestablish their connection with the royal fold, particularly for the financial advantages that might accompany such a reconciliation. Eden highlighted the couple's past activism for privacy and pointed out the irony of their public display of affection when it comes to the royal family.

"We're talking about two privacy campaigners here when it comes to other people's privacy, we get the details," remarked Eden on the Mail's Palace Confidential. "To me, it smacks of desperation, of Harry and Meghan wanting to get back into the royal fold."

Eden emphasized the financial aspect, stating, "They seem very keen to maintain their royal connection. It's lucrative." This viewpoint aligns with rumors circulating that the Sussexes might be eyeing financial benefits that could come with a potential reconciliation, raising questions about their true intentions behind the reported birthday call.
According to reports by Express, adding fuel to the speculation, a report in the Telegraph claimed to have received a detailed summary of the supposed call, hinting that Prince Harry and King Charles are scheduled for another discussion in the coming week. This has only intensified the curiosity surrounding the nature of their conversations and whether there are underlying negotiations at play.

As the public remains divided on whether the Sussexes' gesture is a genuine attempt at reconciliation or a strategic move to reclaim financial ties, the Royal Family is left to navigate the delicate balance between personal relationships and the broader implications of a potential return for Prince Harry and Meghan Markle. Only time will reveal the true motivations behind the reported outreach and whether it signifies a step towards healing the fractures within the monarchy.