Boat Conveying Illegal Immigrants Nearly Capsized Before Being Saved By French Patrol Vessel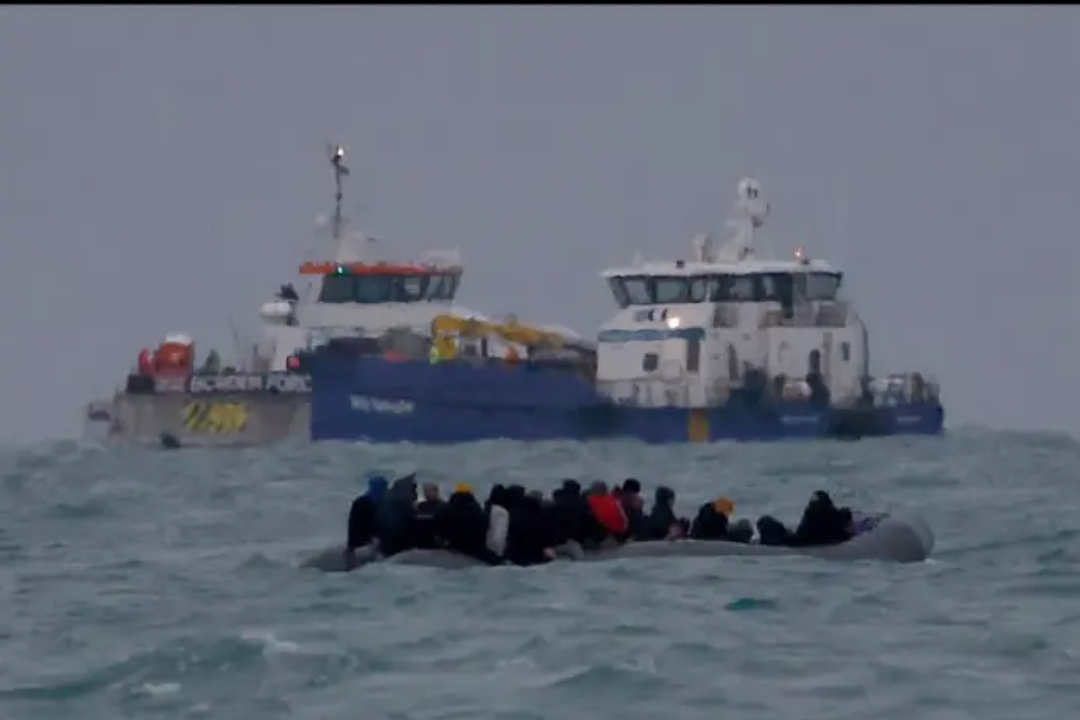 A Dramatic Scene Unfolded In The English Channel On Monday, As A Dinghy Carrying Dozens Of Migrants Almost Capsized In The Rough Waves.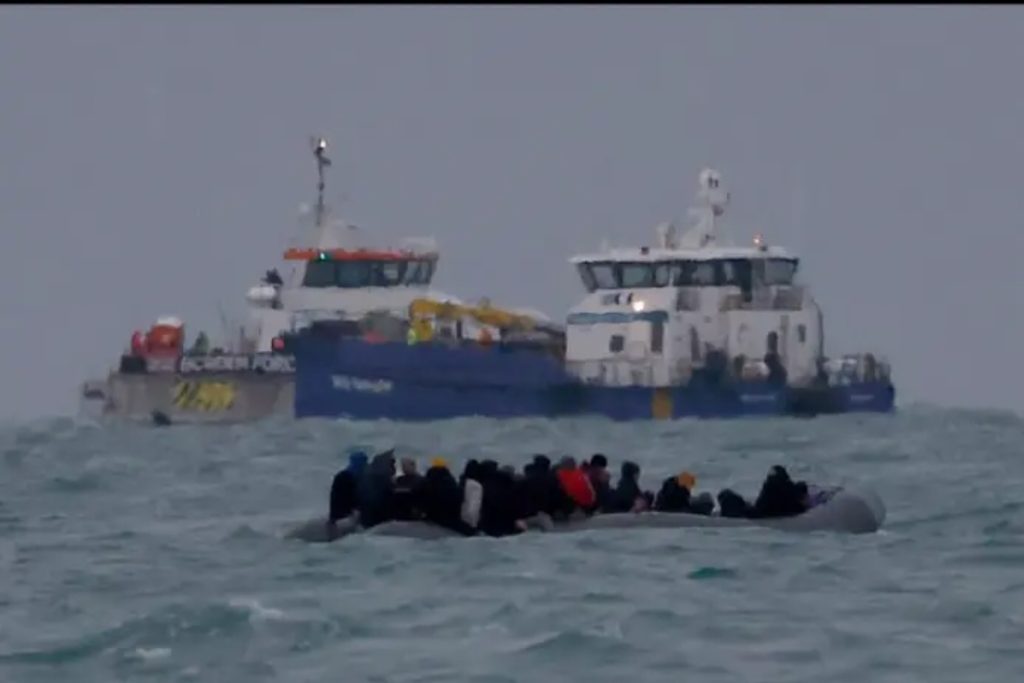 As Reported By Daily Mail, The Boat, Which Was Packed With Mostly Male Asylum Seekers From Africa And The Middle East, Was Spotted By A French Patrol Vessel Near The French Coast. Instead Of Intercepting The Boat And Returning It To France, The French Authorities Escorted It Into British Waters, Where It Was Met By A Border Force Cutter. The Migrants, Who Were Wearing Life Jackets And Warm Clothing, Were Transferred To The Cutter And Taken To Dover, Where They Underwent Health Checks And Immigration Interviews.


They Were Among More Than 250 People Who Crossed The Channel In Small Boats On Monday, After An 11-day Pause Due To Poor Weather Conditions. The Surge In Crossings Has Sparked Outrage Among Conservative Mps, Who Have Urged The Chancellor, Rishi Sunak, To Take Decisive Action To Stop The Influx Of Illegal Migrants. Sunak And The Attorney General, Suella Braverman, Are Expected To Announce A New Plan On Tuesday To Deport Some Asylum Seekers To Rwanda, A Landlocked Country In Central Africa.


The Controversial Scheme, Which Has Been Challenged By Several Legal And Human Rights Groups, Aims To Deter Migrants From Making The Perilous Journey Across The Channel.
However, A Survey By The Charity Care4calais, Which Works With Asylum Seekers In Northern France, Found That Three-quarters Of Them Said They Would Still Try To Reach The Uk, Even If They Faced The Risk Of Being Sent To Rwanda. Many Of The Asylum Seekers Said They Fled From War, Persecution And Poverty In Their Home Countries, And Saw The Uk As A Safe And Welcoming Place.


They Also Expressed Their Frustration And Despair At The Living Conditions In The Makeshift Camps In Calais And Dunkirk, Where They Face Harassment, Violence And Lack Of Basic Amenities.
The Uk Government Has Spent Millions Of Pounds To Enhance Border Security And Cooperation With France, But Has Failed To Stem The Flow Of Small Boat Crossings, Which Reached A Record High Of 25,770 In 2021.
The Government Has Also Tried Various Measures To Deter And Remove Asylum Seekers, Such As Housing Them In Former Military Barracks, Sending Them To Third Countries Such As Moldova Or Papua New Guinea, And Using The Navy Or Jet Skis To Block Their Boats.


None Of These Measures Have Proven Effective Or Humane, And Have Been Widely Criticized By The Opposition, The Public And The International Community. The Latest Plan To Send Asylum Seekers To Rwanda, Which Has A History Of Genocide And Human Rights Violations, Has Been Described As "inhumane", "unlawful" And "a New Low" By Various Experts And Organisations.
They Have Called On The Government To Abandon The Plan And Instead Focus On Creating Safe And Legal Routes For Refugees, And Improving The Asylum System In The Uk. the uk.