Braverman vows revenge after Sunak sacks her as home secretary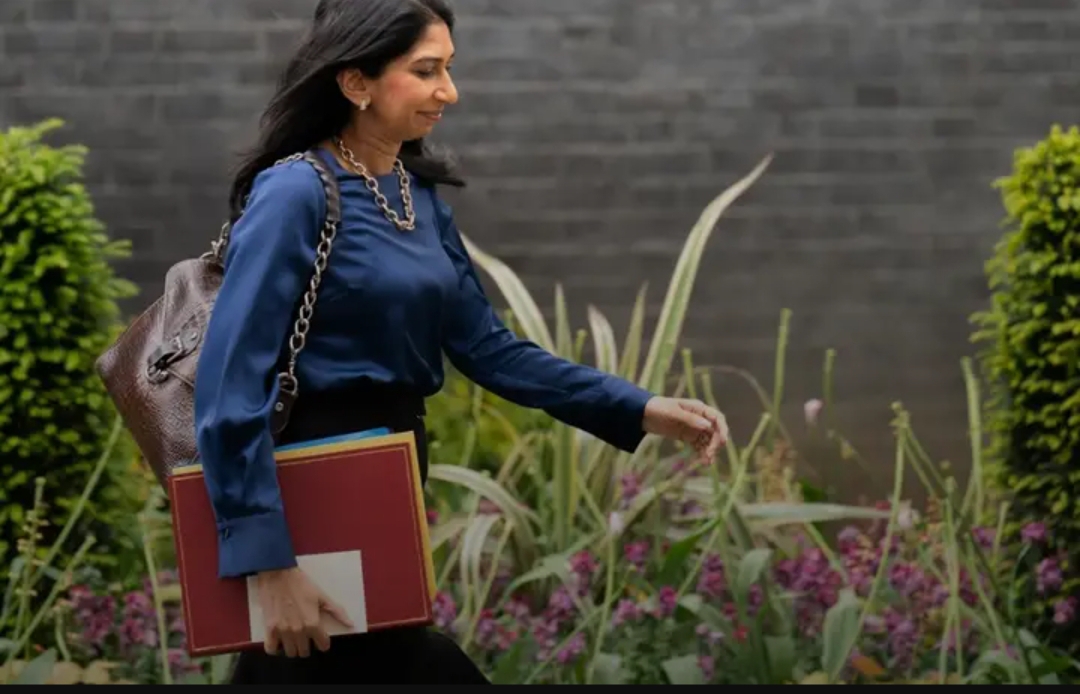 Rishi Sunak, the prime minister, is facing a potential challenge from Suella Braverman, the former home secretary, who hinted at launching a major offensive against him after being sacked in a cabinet reshuffle.

According to a report by GB News, Braverman, who had been accused of undermining the police and inflaming tensions over pro-Palestine protests, was dismissed by Sunak on Monday morning as he began to reshuffle his top team.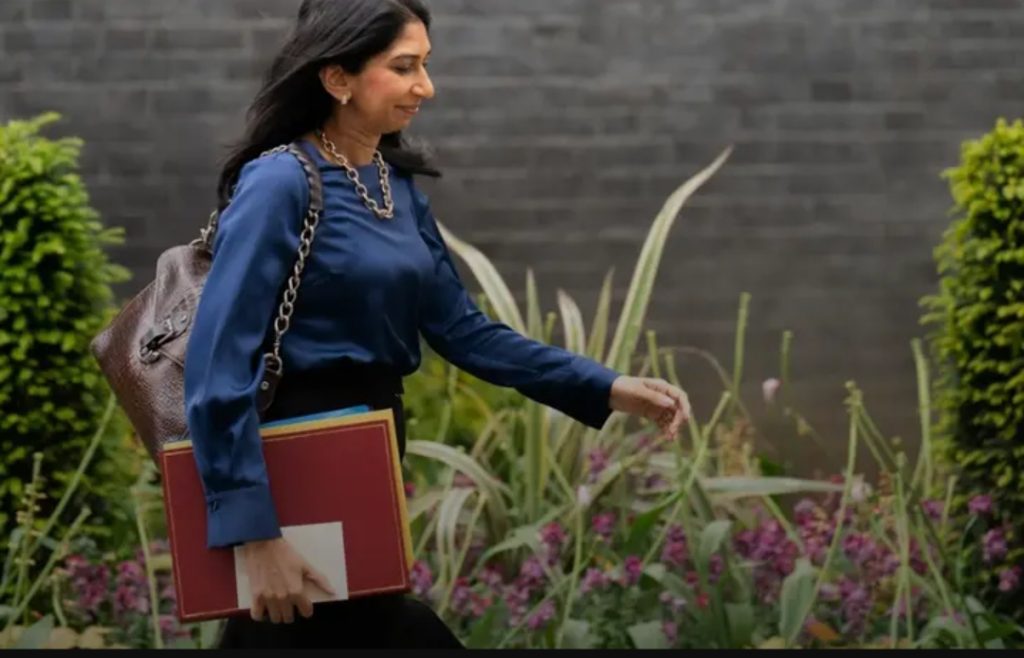 In a brief statement after her departure, Braverman said: "It has been the greatest privilege of my life to serve as home secretary. I will have more to say in due course."¹

Her cryptic remark suggested that she was not going quietly and could cause trouble for Sunak, who is already facing criticism from some Conservative MPs for his handling of the reshuffle.

Braverman, a prominent Brexiteer and ally of former prime minister Boris Johnson, had sparked controversy last week when she wrote an opinion piece for the Times, in which she accused the Metropolitan Police of being "bias" in the way they deal with certain protests.
She claimed that the police had been too lenient with pro-Palestine demonstrators, who she said had displayed "sick, inflammatory and, in some cases, clearly criminal chants, placards and paraphernalia", while being too harsh with "counterprotesters", who she praised for their "patriotism".²

Her comments were widely condemned by Labour, the police and some of her own colleagues, who said she was undermining the impartiality and professionalism of the police and stoking division in the country.

Sunak had reportedly asked Braverman to tone down her article, but she ignored his request and published it anyway, in a sign of defiance and disloyalty.

Braverman's sacking came just days after violent clashes erupted near the Cenotaph on Remembrance Sunday, when far-right groups fought with police and tried to disrupt a peaceful pro-Palestine march.


Braverman made no mention of the violence in her statement on Sunday, but reiterated her criticism of the pro-Palestine protesters and called for "further action" against them. She wrote: "This can't go on. Week by week, the streets of London are being polluted by hate, violence, and antisemitism. Members of the public are being mobbed and intimidated. Jewish people in particular feel threatened. Further action is necessary."
Her statement was seen as a further provocation by some of her critics, who accused her of stirring up hatred and division and failing to take responsibility for her role in the unrest.

Yvette Cooper, the shadow home secretary, said: "Suella Braverman decided to launch an unprecedented attack on the impartiality of the police, and also to deliberately inflame tensions in the run-up to remembrance weekend. She has been damaging and irresponsible, and Rishi Sunak should have sacked her sooner."

However, Braverman still has some supporters within the Conservative Party, especially among the hardline Brexiteers and the right-wing faction. Some of them have expressed their dismay at her dismissal and praised her for her stance on law and order and national security.


Grant Shapps, the defence secretary, defended Braverman and dismissed the idea that her rhetoric had emboldened the far-right groups. He said: "The counterprotest was already going to happen. Those people who were going to come and try and disrupt this weekend had already said they were going to do it." He also accused Labour of "trying to play politics" over the issue.

Braverman's future plans are unclear, but some observers have speculated that she could join the backbenches and become a vocal critic of Sunak's government, or even mount a leadership challenge against him if he loses popularity.